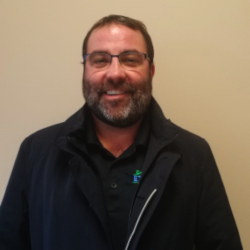 Tom Taylor
Tom began his career in HVAC when he was 14 years old. His first job was working as an installer in a small family business. In 2001, at 26-years-old, he started his own business. Tom has never been satisfied with the status quo of service in NB. New Brunswickers had become used to lackluster results. Tom believed that the face of the home services industry needed to change.
The biggest change in his company happened when he joined a contractor's success group called Clockwork Home Services under the AT500 division in 2009. CHS is the worlds largest home services provider with all the same core values that Tom believes. By combining Tom's vision, with the help of AT500, his vision became reality.
Before joining AT500 Tom was like most struggling contractors trying to succeed. Being from a technical background (like most owners in the industry) running a successful business on the inside, was brand new to him. It was a daily struggle trying to be different, in a very competitive market. At the time, he couldn't accomplish his vision of having a lifetime relationship with clients, guaranteeing the results they deserved.
After Joining AT500, Tom realized he needed to focus strictly on only existing residential homes. By changing focus, he could lead his staff to becoming specialists and could provide his clients with the top notch service that believes clients deserve. Through his new structure of education, training, and value of service – he could provide his clients with what they needed and create a sustainable, expanded, well trained workforce that he would need to make this business a success.
Today, Tom is managing a successful business with over 20 staff members that delivers the exceptional service he dreamed of. The business also allows him to provide for his employees, their families, keep trades people employed in NB. Plus, contributions back to the community from E.T.'s success have been extremely rewarding.
The focus for the future is expanding the territory, becoming a full home services provider by offering electrical and plumbing services while performing the best Heating and A/C installation and service available. Together we'll grow our top notch team, support our communities and improve the home services industry in NB!