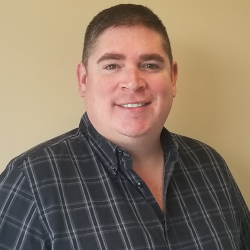 Thunder Paul
With 18 years in the HVAC, construction, and energy solutions sector Thunder offers well rounded experience with a solid background in business. Thunder made a decision to enter the trades early in his life, leading to many great career opportunities.
Starting as an apprentice from NBCC to becoming a lead hand and manager in a few short years, it was evident that he had found his calling. After successfully managing and running other contractor's install and service divisions it was clear that the next step was to go on and do this for himself. In a short time with hard work, innovation, and a stellar team Thunder had built and grown a very successful HVAC business.
The business that Thunder had built and developed would be sought after by a National Energy provider for acquisition. Thunder had accepted the acquisition and moved on to a regional management position for the company that had bought his company and acquired his services. After a couple of years in a corporate position the entrepreneurial spirit and the desire to advance other young "Thunder's" in the energy business was too strong to deny.
Today Thunder and his new dynamic team are very excited look forward to creating new opportunities one  project at a time.